There could be a lot of reasons why you, the Ultimate City Person, have decided to make the move to a small town. Maybe it's out of necessity. Maybe it's for school. Or maybe you're just looking for a temporary change of pace.
Whatever your reason may be for leaving the high-rises and night lights behind, we don't blame you: It can seem totally idyllic and almost magical to ditch the hustle and bustle of the city, and surround yourself with nothing but rolling hills and breathtaking sunsets.
But as anyone who has seen cinematic masterpiece Sweet Home Alabama knows, making the move from a big city to a small town is no easy feat. There are a lot of shifts that happen, some of which you may not be comfortable with.
Here are 11 things that will happen when you move from the city to a small town:
1. You Will Cook a Lot More.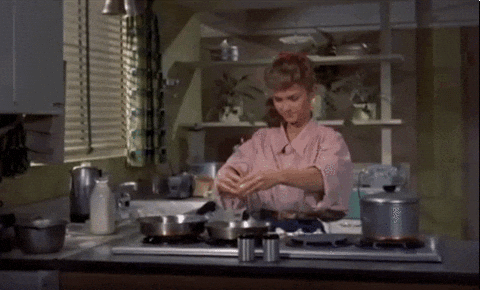 Both the beauty and the curse of a big, cosmopolitan city, is the prevalence and immediacy of diverse, delicious cuisines. Want pho first thing in the morning to cure that hangover? You can have it at your door in less than 30 minutes. Craving a dosa the size of your arm? Just hit up Yelp and find a place near wherever you are.
In a small town, however, your dining options will be significantly limited. And ethnic food may not be up to the standards you're used to. You'll find that you must learn recipes, grocery shop, and get creative in the kitchen if you want the same variety and deliciousness that you're used to back in the city. And ultimately, you'll discover that it's actually not that hard to do, and also kind of fun.
2. Say Goodbye to Traffic.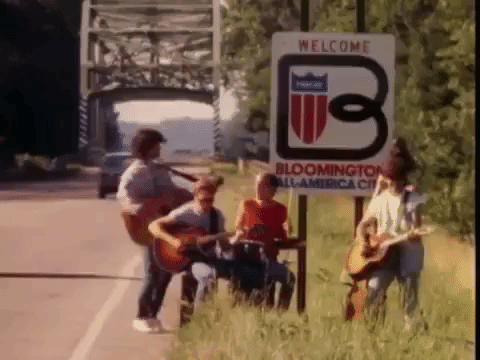 In big cities like Houston and New York, you'll often have to add a chunk of travel time to anything you do, which also whittles down the hours in your day. In small towns, however, most things are less than 10 minutes away, meaning you can easily roll out of bed at the last minute and still be on time. Plus, traffic is nonexistent and almost laughable if it is.
3. You'll Finally Understand Silence.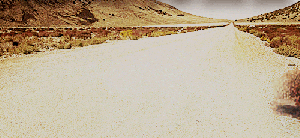 This can be unnerving for some, especially those who have grown accustomed to the sound of passing cars, sidewalk chatter, construction noises, etc.
4. And Be Able to See the Stars.
Instead of driving an hour out of the city, all you have to do is step out into your backyard at night and look up.
5. You'll Start Getting Used to Seeing Random Animals.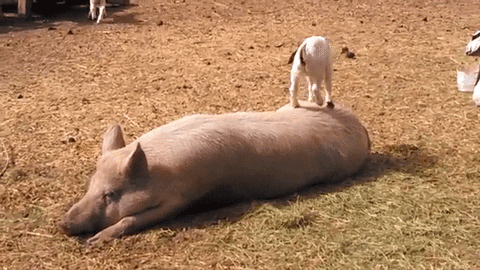 Rabbits on your lawn? Horses in someone's yard? Goats for sale on Facebook Marketplace? It's not absurd – it's America.
6. Friendships Are Different.
The friendships you make in small towns are extra special, because there's usually not a lot of obvious stuff to do together. Unlike in a big city, where you can add a shared experience of spin class or checking out a new cocktail bar, small towns force you to get creative with how you spend time with other people. It makes friend time that much more meaningful, but it also forces you to rethink who your friends are.
7. Every Trip to the Closest Big Town Turns into a Resupply Run.
Say goodbye to those basic amenities you were so used to accessing. It's hard to believe, but some small towns don't even have a Home Depot or Chick-fil-a. You might find yourself taking weekend road trips for one simple thing (ahem, waffle fries). Also, Amazon Prime is a godsend.
8. It's Easier to Declutter—Both Physically and Mentally.
As we've written about before, moving is one of the best times to declutter your home. But moving to a small town also gives you the opportunity to declutter mentally and emotionally. The positive simplicity and straightforwardness of most small towns can offer unparalleled clarity for whatever you're trying to work through or towards.
9. Distraction-Free Living is Your Wallet's Best Friend.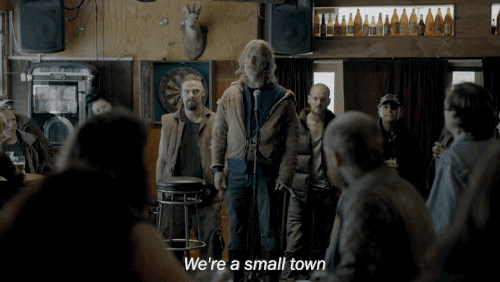 Those nights at bars, night clubs, happy hours, live shows, new restaurant openings, art shows, etc. can really sneak up on you. If one of your biggest motivators is to save money, small town living can be a boon to your financial livelihood.
10. Your Choice in Utilities Providers Greatly Diminishes.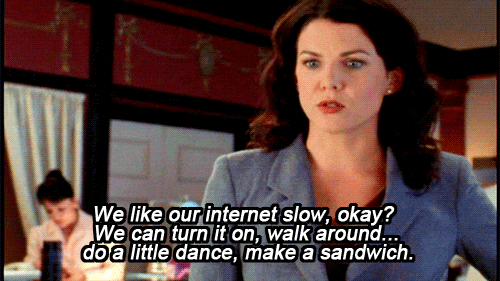 Usually, there's only one internet provider. And usually, they're awful.
11. You Will Have a Lot of Extra Time on Your Hands.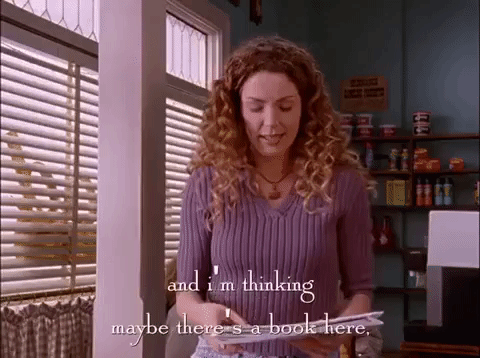 Time can be one of the greatest gifts. And when you live in a small town, you'll have so much time that you might not even know how to use it. Some people may find that this eventually drives them a bit stir-crazy. Others might yearn for the always-on attitude of the city. But if what you're looking for is a pause, some rest or just space, small towns can be the perfect place to gather all of those things and more.
Get that passion project done. Cure whatever ails you. Find the answer to the question that's been creating anxiety. Whatever it is that you're looking for, a small town could be the answer, or at least lead you to it.