Amazon Prime Day, the unofficial kick-off to back-to-school shopping, has come and gone, but don't worry—that doesn't mean you've missed out on all the savings opportunities available. Retailers know that back-to-school shopping is a major holiday in itself—second only to the actual December holidays for consumer buying power—which means they will pull out all the stops to capture some of those shopping dollars.
In fact, Deloitte's 2019 back-to-school survey finds that while total back-to-school spending is expected to reach $27.8 billion ($519 per student), households are shopping with price in mind. Their data finds that nearly 70 percent of shoppers report that sales or discounts are the top driver of their purchase decisions, followed closely by competitive prices at 57 percent.
And that focus on amazing deals means the winner is you, the shopper, even if you don't have kids. That's right—here's a little secret…everyone can benefit from back-to-school sales, even if the only "school" you're going back to is the school of hard knocks.
Saving money might come at a cost, of your time that is, warns money saving expert Bethany Hollars of BrickSeek.com, but it's worth it.
"Be prepared to head out to a handful of different stores a few times throughout the month to take advantage of the best deals at each," she said.
Here are some of the top areas where you can stock up and save.
Clothing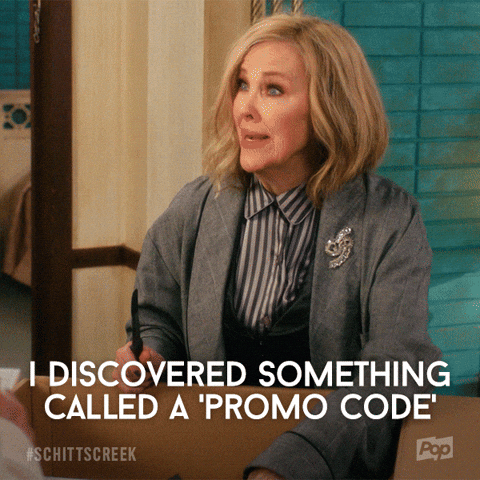 Guess what's just around the corner? That's right…the holiday season. And now is the time to make that list and check it twice, setting aside these amazing sale items for future gifts. The bonus is that while everyone else is scurrying to the mall come December, you can enjoy a little R and R by the fire.
Speaking of fires, some of the best deals might be on winter clothing, says Logan Allec, CPA, who runs the personal finance website Money Done Right. Think sweaters, boots, mittens and other seasonal items that retailers are stocking to get you in the stores.
And, conversely, rock bottom prices can be had on summer clothing, as retailers try to clear the racks to make room for this fall and winter apparel. "You can easily find flip flops, T-shirts and shorts for under $5, and name brand sneakers and sandals for as low as $25," Hollars says. The great news is that these clothes are perfect to wear right now, as warmer temperatures typically persist throughout the fall.
Lunchbox Staples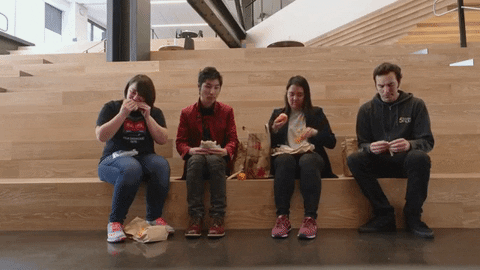 Lunchboxes aren't just for kids…most adults know that packing a lunch can save not only money, but calories, too. But what's a sad desk salad without a little treat?
Count on the back-to-school sales for giant savings on all your favorite lunchbox goodies—from cookies to chips, crackers and granola bars, most packaged in convenient single-size servings to help you maintain portion control. Watch for a manufacturer's coupon to add, which can bring the price of a box of your favorite snacks to around a dollar or less, says Hollars, making it a great time to fill up your pantry with these non-perishable goods and be ready for the hibernation season.
And if you want to lean a little healthier, now is also the time to find deals on seasonal produce, much of which is perfect for freezing, says Hollars.
"Corn on the cob often runs as low as 20 cents per ear; buy a few months' worth of corn on the cob and freeze it for later," she advises.
Ditto raspberries, strawberries and blackberries, which will be a great buy right now and can be frozen for wintertime smoothies or just a great snack.
Office Supplies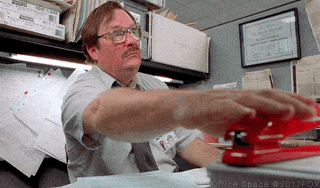 Back-to-school season is the best time to stock up on office supplies for the entire year, says Allec.
Watch for steep discounts like pencils for a penny, or glue for less than a dime, says Hollars. Other office basics like staplers will also be on sale. But her favorite buy? Printer paper. 
"Office supply stores will run insanely good deals on printer paper this month," she says. "Keep an eye out for great promotions on this office essential, as well as rebates that can be submitted to lower your cost on a ream of printer paper from a few dollars to nearly free."
Dorm Items
If you thought back-to-school supplies for kids were expensive, just wait until you have to outfit a dorm room. But the stores know that college kids are loading up, so they have savings galore on all kinds of household items that are just as useful in your own house as the dorm, says Allec. Items that he recommends looking for in August include:
Bedding
Bathroom linens
Pillows
Alarm clocks
Desk lamps
Storage bins
Laundry baskets
Computers
Televisions
Printers.
Another great buy is laptops, says Hollars.
"The big box stores, online retailers and even the brands themselves will offer decent savings on laptops, usually around 10% and sometimes even more," she says, although she cautions that this is not the absolute best time of year to buy a laptop. "While we usually see the best deals around the holidays and shortly thereafter, back-to-school season is the second best time to buy a laptop if you need one."
Disinfecting Sprays and Wipes
Kids are germy, we get it, and that's why these are a staple of almost every school supply list. That's good news for homeowners who want to stock up before the cold-and-flu season, says Hollars.
"Disinfecting wipes and sprays are items that are rarely on a huge sale, so August is the best time to stock up for the rest of the year."
And, she adds, manufacturers also roll out coupons for these items right about now, creating even more savings.
Summer Fun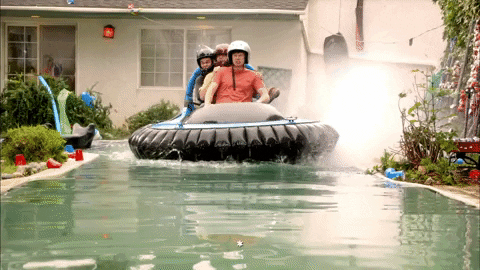 Save anywhere from 75 to 90% off summer outdoor must-haves as retailers try to move them off their shelves to make way for new seasonal merchandise and all those back-to-school supplies.
"Swimsuits, beach towels, sunglasses, sunscreen and pool toys will start to see massive markdowns in August," Hollars says.
Another category to look into is backyard necessities, such as patio furniture, umbrellas, rugs and firepits.
"You can find serious markdowns on outdoor items as stores make room for holiday displays," Allec says.
And finally, see if your state participates in "tax-free holidays." In addition to a small discount to be had by not having to shell out for tax, retailers often run even more specials that weekend. Check out this chart to find the dates and featured items in your state.
The only drawback to saving all that money? Knowing where to store everything. Whether you need to rent a storage space or can find room in a closet, basement or garage, just make sure you keep track of what you have bought—remember, it's no savings if you forget you have it!