Celebrating the New Year by heading to a new state? Here's how to reorganize your home (and life) if your New Year's resolution includes starting fresh after a big move.
All the talk of resolutions leading up to January 1 always puts us in the mood to make a big change. And if you're looking for a way to really start fresh in 2020, how about moving to a new place?
Whether you relocate for work, for love, for better schools, or just for a change of scenery, there's one thing in between you and your fresh start in the New Year: The actual moving process.
Moving is stressful. There's just no way around that. Luckily, there are things you can do to help cut down on the stress just a little. The best thing you can do to make your move as stress-free as possible is to carefully plan your move and stay organized throughout all the different steps you'll have to take on your way to your new home.
With that in mind, here are five organizational tips that will help make your 2020 move a total breeze.
1. Start As Early As Possible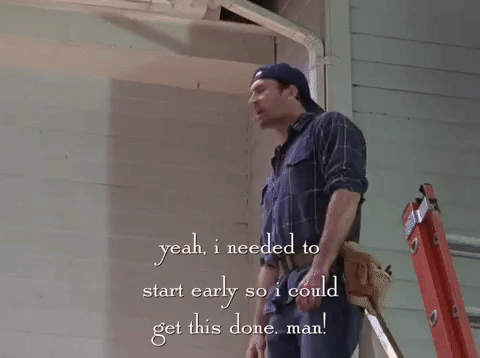 The great thing about New Year's resolutions is you have all year to finish them. Even though 2020 is right around the corner, you can start planning now and still give yourself up to a year to thoroughly prepare for your big move.
If you're looking forward to a fresh start in a new home in 2020, now is the time to sit down and make a plan. Choose a target moving date, and then check out some moving checklists to get an idea of what needs to be done in the months between now and that date.
2. Organize All Your Moving Information In One Place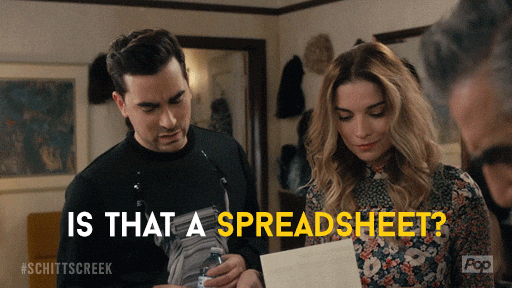 The most organized movers are those who create a moving binder or folder from the day they decide to move. In it, you can keep all your checklists, packing lists, booking information, receipts, confirmation numbers — any information related to your move should go in there.
To get your moving binder started, do some preliminary research on moving companies to start narrowing down the many, many options that are out there. Not sure where to begin? This list of the best interstate moving companies of 2019 should get you started.
3. Start Downsizing Early On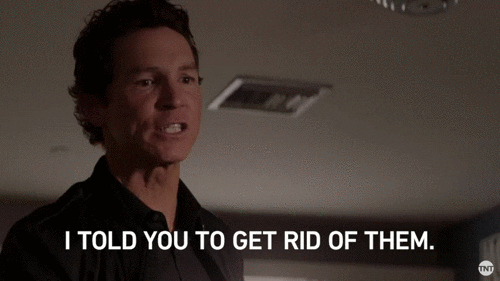 Moving gets more complicated (and more expensive) the more stuff you have.
One of the best things about moving is getting the opportunity to decide which of your belongings you really want and need in your home. And when you're moving to get a fresh start in your life, it will feel great to do it with your home decluttered and organized.
Getting rid of items you no longer use or need is always a great way to go, especially if you donate them to an organization like Goodwill or the Salvation Army. If you'd like to keep things, but have them out of your living space, a self-storage unit is a cost-effective way to declutter your home without permanently letting go of a lot of stuff.
4. Pack In Phases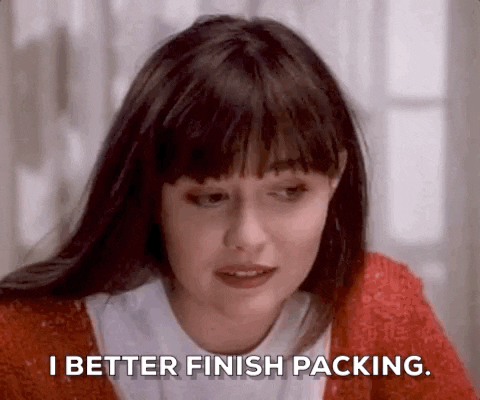 As your moving date gets nearer, be deliberate about your packing process to keep it as organized as possible.
The best way to keep packing organized is to do it in phases. A month or two out from your move date, start boxing up non-essential items that you won't need or use before the move, like seasonal clothing, books, and extra linens. Clearly mark every box with what's in it, what room it belongs in, and whether it's low or high priority to unpack once you reach your new home. Things you're packing in the first phase should all be low priority.
As your moving date gets closer, pack up items you use more frequently. The last thing you should pack should be your highest priority box: One packed with the essentials you'll need the first night in your new home.
5. Organize As You Unload and Unpack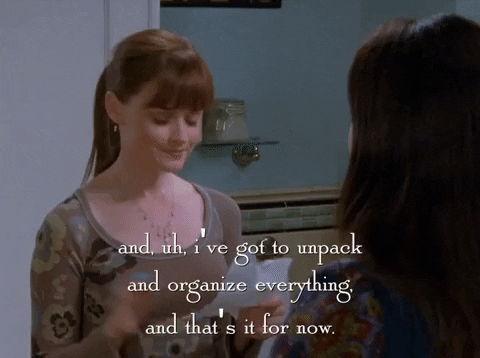 It may be tempting when you arrive at your new home to toss everything in the front room as you unload it. Don't! Use the labels you put on all your boxes to place them in the correct rooms where they'll be unpacked.
Moving certainly isn't the most stress-free way to start fresh in the New Year, but once you're enjoying your new home, you'll find that all the work was well worth it. And with these tips, your move should go as smoothly as possible. Good luck with your fresh start in the New Year!
Christina M. is a writer with moveBuddha, a digital resource center simplifying the way people find moving information online. Christina spent two years packing up what she owned and moving to a new country every few months. She's now based in Chicago, and excited to share her moving expertise with others while staying put (for a while).