Everyone enjoys having extra cash. But few people dole out solid ideas about how to save money as a college student. It is all too easy to blow a week's budget on a single night out if you aren't careful. And even if you manage to avoid the party scene, there are still plenty of other temptations out there that will drain your wallet.
To help you better cling to your greenbacks, here are 30 genius tips that will help you save money as you progress through the halls of higher learning:
1. Opt for a Free Checking Account.
Nowadays, having any inflow of cash typically means assigning it a temporary home, such as a bank account. Even when you don't have that much money on hand, you'll likely benefit from a debit card anyway.
While banks frequently offer savings accounts without fees, checking accounts aren't always so lucky. To save money, it's crucial to shop around for a free checking account. The good news is there are plenty out there for students.
2. Live Near Campus.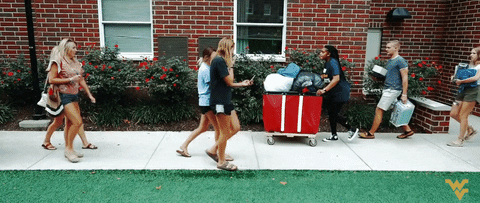 When fellow students make a significant trek to class during the school year, there's a good chance you're going to hear about it—but nothing positive. A lengthy commute costs extra money, so avoid it. Instead, set up camp as close to campus as possible.
Consider taking on the part of resident advisor, but not until you've completed your first year of course. Sometimes, this role provides you with better housing opportunities. Plus, it gives you some professional experience before you ever step your foot into the "real world."
3. Get a Roommate.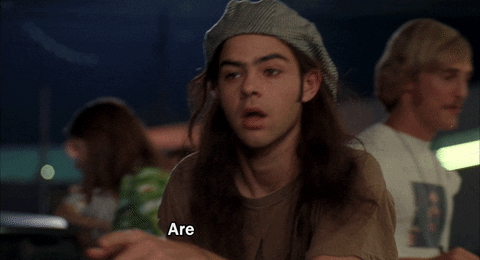 Along with living near campus, think about getting a roommate to help cover living expenses. When you share a living space, the low cost of rent is unbelievably sexy. To most college students, the tiny price tag is far more attractive than the independence of a solo apartment.
Remember to shop around for renter's insurance, too. Also, be mindful of utilities by unplugging appliances when you're not using them or use smart power strips to do the work for you.
4. Team Up on Self-Storage.
When you are in-between places during summer breaks, it can actually be cost effective to rent a storage unit instead of renting a truck and lugging your stuff back to your parents' home and then back to your new dorm or apartment when school starts back up. It can even be more cost-effective if you share a unit with a friend or roommate that you trust. Ease the process by using SpareFoot to help you land a unit and price that makes everyone happy.
5. Buy Secondhand Stuff.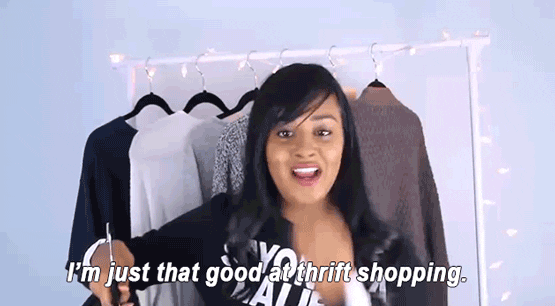 Granted, plenty of new college apartments go without essential household items and survive. But your new space doesn't have to suffer. If you and your roomies are missing an item on your to-get list, hit up the thrift stores before paying full retail price.
6. Go for Furniture Rental.
When furnishing your new pad with second-hand furniture send shivers down your spine, student furniture rental is a great alternative. Most of the time, you can rent the entire room or by the piece. Make sure you're dedicated to taking care of it, though, if you plan on returning it after college. Compared with buying new furniture it can be quite the bargain, especially if you are sharing the costs.
7. Get a No Fee Student Credit Card.
When asking about how to save money as a college student, you probably didn't expect "get a student credit card" to ring out as an answer. Here's the thing, even with no credit score, credit card companies adore you! Not only do you have mounds of earning potential, but you also have decades of financial independence ahead of you, too.
Remember to avoid maxing out your new credit card or the interest rates might crush your soul. Also, make your minimum monthly payment, which is often $10 for students. Credit card debt continually gets a bad rap, but when handled in the right way, it can serve you well as you build credit for your future.
8. Use Credit Card Rewards.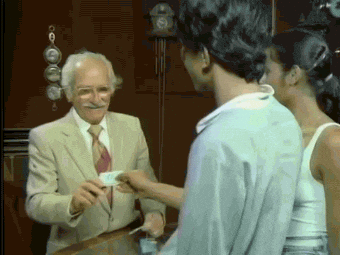 If you follow any travel blogs, you're well aware of how far credit card rewards can get you—literally, across the ocean. When you're focusing on saving money during college, and you're employing credit cards, take full advantage of the perks.
Spending money doesn't always equate to earning more money. However, in this case, it does. Grocery store bills, plane tickets, and fuel charges are a few money-back opportunities credit card companies offer. Go for it!
9. Make Regular On-time Payments.
If ever a cruel joke existed, late fees would be it. Do what you can to make your credit card payments on time. The same goes for any student loans you have hanging over your head, as well. Both types of banking institutions report to the three major credit bureaus and late payments impact your credit score negatively.
10. Avoid Overdraft Fees.
A frequently overlooked way to save money as a college student is to avoid overdraft fees. It seems simple enough, and yet, overdraft fees gouge plenty of people every single day. Most banks encourage overdraft protection, which is a program that draws money from your savings account should you spend more money than what's in your checking account.
Two ridiculously unfair aspects of overdraft fees are that they're enormous, and they often tag every debit. For example, if your overdraft fee is $36 and you overdraft purchasing a $2 bottle of water and $15 in fuel, your total could quickly skyrocket from $17 to $89.
11. Get a Part-Time Job.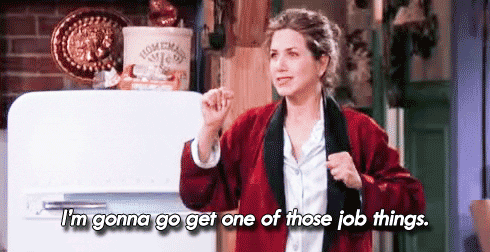 Despite some college students scaling the academic experience sans a job, it might be worth it to rethink this approach. A full class load can leave you feeling wiped out at the end of the week, so going full-time isn't likely on your docket. A part-time job, however, could benefit your overall financial wellbeing significantly. Most colleges and universities have on-campus positions that only require a few hours per week.
12. Start a Side Hustle.
If having a boss isn't your jam, why not start your very own side hustle? After all, numerous startups have launched from a dorm room or campus coffee shop. Some ideas include:
Website designer
Freelance writer
Virtual assistant
Online shopper
Tutor
Besides helping you earn more money for living expenses, the experience could set you on a dynamic path for future entrepreneur endeavors.
13. Apply for Grants and Scholarships.
Student loan debt isn't as diabolical as it sounds, and yet, avoid it if you can. Some financial programs have high interest rates that push back at you each installment, costing you years of repayment.
Instead, apply for grants and scholarships—even if attending community college. Who knows? You might be handed a chunk of money, enabling you to make a significant dent in your college tuition bill.
14. Submit FAFSA Every Single Year.
As intimidating as the system may be, the financial aid office is there to help you. With that said, submit your FAFSA forms each year. It's only good for one school year, and the sooner you apply, the better. If all the mumbo jumbo on the application makes your head spin, talk to a financial aid advisor. They can help you sort through the mounds of information.
15. Take Advantage of the Library.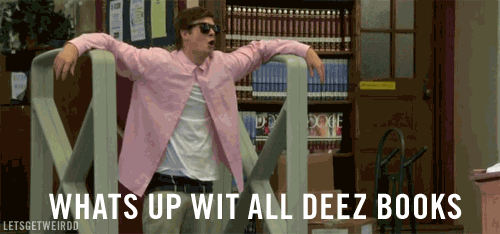 Think that all the cool kids only go to the coffee shop? Nope, they're crashing the campus library. Unlike high school, college libraries are the go-to place when you need to flesh out an essay or finally read a chapter in your Psych 101 textbook. And the best part is that you don't have to buy a coffee every hour just to use the Wi-Fi.
16. Rent or Sell Back Your Textbooks.
Tossing school supplies into your cart as a kid was once a fun experience. The semester's textbook bill, however, can quickly induce heart palpitations. Avoid the drama by renting your textbooks from companies such as Chegg, or by choosing eTextbooks (but verify with your professors that e-books are okay for class). If you must purchase textbooks, look into buy-back programs offered by the campus bookstore.
17. Use Your Student Discount.
Student discounts are everywhere, even at stores such as Apple and Dell. Take full advantage of them! A few dollars saved here and there adds up quickly. Keep in mind, though; you'll probably need your student ID to use the discount.
18. Put Your Chef's Hat On.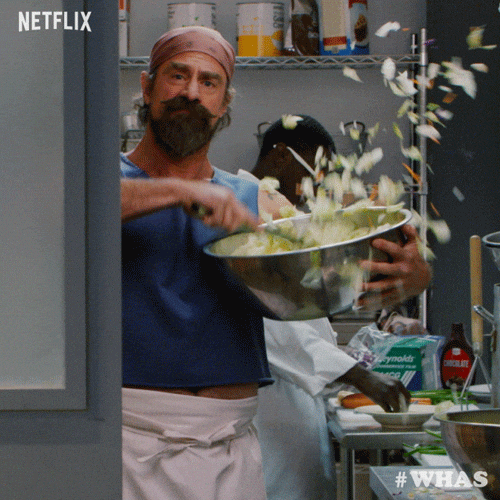 Ever heard of the Freshman 15? Going out to eat frequently or eating processed foods can add extra weight to your figure and crush your budget. However, you can avoid all of that by learning to cook for yourself. Plus, playing the chef is way cheaper and healthier!
19. Harness the Power of Coupons.
Gone are the days of cutting coupons out of the Sunday newspaper. Instead, you can sign up for multiple coupon programs or use apps to do the heavy lifting. Also, many colleges pass out handfuls of coupon booklets. Grab some of those money-savers! Comb through them to see how you could save. A BOGO here, a 25% off there, and you're well on your way to some serious savings. Here's a pro tip: tear them out and keep them in your wallet to use at any moment.
20. Put Your Meal Plan to Good Use.
As a full-time student, you likely have access to a sweet meal plan. Rather than shy away from the campus cafeteria, go wild! Most colleges offer decent buffets, salad bars, and fresh fruits in the dining hall—items that quickly rack up a grocery bill. A meal plan works exceptionally well if you're an epic chef flop or you don't have time to cook for yourself.
21. Scope Out Happy Hours and Promos.
Perhaps playing chef and eating in the cafeteria bore you after a while. We all need a little culinary zest, but few students want to foot the bill. So, don't. Scope out local happy hours, free events, or restaurant promos for free food. Better yet, slam down a killer coupon (from your booklet, no doubt!) to save you some moolah.
22. Cut Back on the Booze.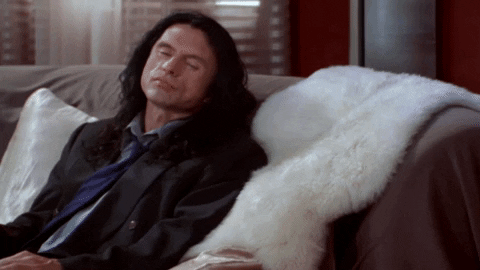 Despite the college years having a reputation of producing heavy drinkers, try a different approach. For one, drink responsibly. For two, cut back on the alcohol. Not only will it save you loads of money and plenty of hangovers, but it may save your academic career (or your life).
23. Choose Your Food Wisely.
When asking how to save money as a college student, medical expenses probably aren't the first things that come to mind. However, an unhealthy diet weakens your immune system, causing you to seek medical treatment. Try to be proactive and choose your food wisely. Keep fresh fruit and nuts on hand to pep up your energy levels rather than reaching for a caffeinated drink. It will help save you money in the long run.
24. Create a Capsule Wardrobe.
College students often have way too many clothes to fit in a small student apartment or a dorm room closet. Rather than surrender to wrinkles, shirt stuffing, or forcing a curtain rod to work overtime, go full-on "capsule."
A capsule wardrobe is a way of living financially savvy and stylish all at once.
By relying on a few quality pieces of clothing to form a sort of customized "uniform" for you, you can dress faster, look better, and spend less money.
25. Launch a Clothes Swap.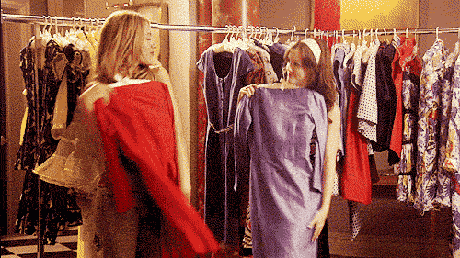 If you're comfortable shopping for clothes at a thrift store, go for it. A pair of $3.50 jeans never looked so amazing as they will on you, after all. Otherwise, launch a clothing swap with your friends or another local college. Many communities already have these events in place. All you have to do is join the fun!
26. Use Public Transportation.
Many college students end up selling their car or leaving it at home because it's such a hassle to park and maintain. If you're in a large city where public transportation is abundant, jump on that train or bus. As long as it gets you from point A to point B safely, it's a solid game plan—especially when a student pass can make it happen for free.
27. Learn How to Travel Cheap.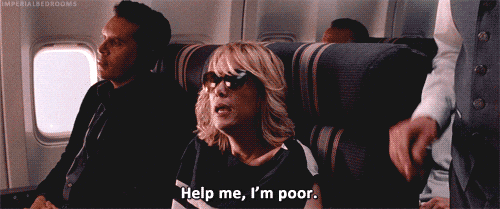 Along those same lines, going home without a car may present another challenge. Sure, getting around campus is easy breezy, but you surely can't trek or take a fast train back home. As mentioned before, following travel bloggers can serve you up a real treat concerning the how-tos of traveling cheap.
For starters, cash in on your credit card rewards or carpool back home with others who live near your home state. Student travel tours are another viable option. Don't forget about long haul transportation offered by Greyhound or Amtrak, either. Also, set up flight monitoring for regular flights and use websites that help you find the best deals on travel.
28. Carpool with Classmates.
Carpooling back home isn't the only time this arrangement works. Joining transportation forces is beneficial regularly, as well. For example, if you and another pal work in the same area and your shifts coincide, carpool to save money. The same goes for fun activities, too. Spring break or even movie nights suddenly become more reasonable when everyone pitches in.
29. Shop Around for a Cell Phone Plan.
It's possibly the most stealthy contract in existence: your cell phone plan. If you are lucky your parents will keep you on theirs. But if you aren't so lucky shop around to find the best deal. Shop around for student plans that cost less than $50 a month and you can save a bundle.
30. Quit Cable.
Cable gets a bad rap all around. The cost and flexibility of Netflix, Hulu, or Amazon Prime can make cable and its mountain of a bill look utterly ridiculous. Take it from us, save some money pick a streaming service you love no matter how intense the cable folks butter you up.