Washington, D.C. is best known as the home of American politics, but there is so much more to the nation's capital than what happens on the Hill or in the White House.
Students, families, singles looking for true love, young urbanites, military personnel, and longtime residents who have seen this city go through decades of change call D.C. home. So what do you need to know before you make your move? More than you think. This is one complicated town.
Moving to Washington D.C.
Although it's unlike any other city in the nation, you can find familiarity in the diverse neighborhoods that make up The District.
Anacostia: Historic neighborhood just east of the Anacostia River, the area's namesake. Highlights include the home of Fredrick Douglas (Cedar Hill) and summer flowers at Kenilworth Park and Gardens.
Georgetown: Walk along the C&O canal, row through the Potomac River, grab brunch in one of the neighborhoods many restaurants, and check out a live show at Blues Alley Jazz Club. All in a days work.
Capitol Hill: A pinnacle of American history, the United States Capitol and Supreme Court is also a great place for DC residents to enjoy delicious eateries and farmers markets. The International Spy Museum is only a short commute away.
Dupont Circle: Charming neighborhood with plenty of shops and happy hour meet up options. Be sure and check out internationally recognized The Phillips Collection to take in some amazing impressionist art.
Penn Quarter: Catch a Wizards game at the Capitol One Arena or soak up the high energy in one of the many sports bars or music venues. If you prefer calmer, classier scenarios, head over to the one of museums in the area, including the famous National Portrait Gallery.
Washington D.C. at a Glance
It's true, The District is at mercy to the comings and going of politicians, lobbyists, and military personnel, so the data is constantly changing. Here is some info in regards to the present conditions of DC.
Population: 709,951 (worldpopulationreview.com)
Cost of living: 56.1% Higher than the National Average
Median 1-bedroom apartment cost: $1,825 (Renthop.com)
Average salary: $76,000/yr (payscale.com)
For the latest updates on the coronavirus COVID-19, visit the WASHINGTON D.C. HEALTH DEPARTMENT website.
Everything You Need to Know Before Moving to Washington D.C.
Washington D.C. has a distinct culture all of its own. If you want to fit in as a local right away and not be mistaken as a tourist during the first few weeks, here are a few things you need to know.
1. It's the District.
Anyone who lives here knows that everything within the boundaries of Washington, D.C. is often times referred to as the District. This is because when people talk about D.C. they may also be talking about areas that crossover into the two adjacent states.
2. D.C. is a region.
The DMV has nothing to do with getting your car registered when you live in the D.C.-metro area. You will hear radio DJs talk about events in the DMV, which refers to the District, Maryland and Virginia. Learn this and your search for the Motor Vehicle Authority will be so much less confusing. (But if you do need to register your car, check out the DC-DMV.)
3. Forget what you think you know about street grids.
D.C. is a city of quadrants. The City is within the Beltway (I-495), but it's sectioned off into four pieces. The Capital building is the center point. Street addresses can get very confusing, so make sure you pay attention to the SE, NE, SW and NW in the street address! One thing to note is that the quadrants are not the same sizes, so your address may switch quicker than you expected.
4. Politics isn't the only business here.
Although Washington, D.C. is best known for its politics, there are other industries in the city and the metro-area. Hilton Worldwide has their headquarters just outside of the District in Virginia. Several tech and healthcare companies are set up inside and out of the District as well. If you want to live here, but you aren't in politics, you just have to dig a little. There are non-political jobs.
5. It's below the Mason-Dixon line.
Technically D.C. is in the South, but you would never know that based on the politics of this town. The Virginia side is much more "southern" than the Maryland side of town. In the District, these two sides merge and blend as different political parties come to power from one year to another. Sweet tea availability is spotty, you just have to learn where to look.
6. It is a city of transients.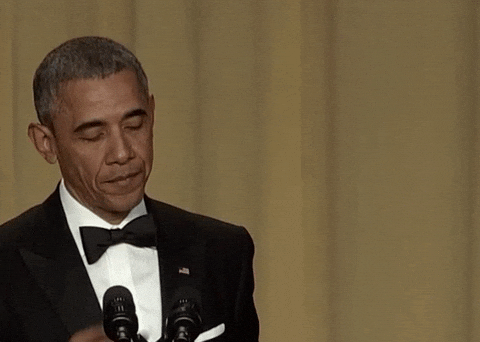 D.C. is full of politicians, consultants, embassies, lobbyists, and military personnel who are constantly moving around the country and across the globe. The housing and rental market can shift when the president of one party moves out, while the president from the opposing party moves in. Military members are reassigned, and consultants come and go. This is a transient city, and because it is, it's actually easy to meet people since everyone is new!
7. Not all of the schools are horrible.
Like many cities, D.C. gets a bad rep when it comes to schools. The misnomer is that if you want your kids to get a great education, but you don't want to pay for private school, you have to move to the suburbs. While suburban schools can be great, there are a few neighborhoods with wonderful elementary schools and middle schools worth investigating, such as Cathedral Heights, Kent, Wesley Heights, Chevy Chase DC and Grover Park.
8. Republicans and Democrats actually get along off the Hill.
It's true. Just because they might not agree across the aisle, doesn't mean there aren't a lot of Republicans who are friends with Democrats. It's kind of hard to avoid either party. The city isn't THAT big! Some major feather ruffling is expected when there is a big change in the Oval Office.
9. You can find affordable housing, even downtown.
Washington, D.C. is an expensive city to live in. There is no denying that fact, but there are places, even downtown, that can be affordable. If you are craving city life, you don't have to move to the suburbs anymore. You just need to find the right real estate agent to get you the place you want in town. Right now Petworth, 16th Street Heights and even Anacostia are hot spots to look.
10. Traffic is really that bad!
Traffic is miserable. Commuters rejoice! The metro is great and well utilized. If you drive during rush hour, try to find alternative means of transportation, like walking, biking, taking the MARC train, metro or anything else but driving. Even during off hours the traffic can build up for no reason. Congestion is here to stay, so deal with it. Public Transportation for the win!
11. Move to the right of the Metro escalator.
Speaking of the Metro– it's a simple request, but one new comers and tourists just can't seem to grasp. If you are in a country that drives on the right hand side of the road, stand on the right side of the escalator so those who need to run for their train can rush past you on the left. Simple, right?
12. We have an amazing "new" food scene.
Don't get us wrong, The District has always had some great food, but it has typically been centered around meat and potatoes, or stuffy French food. In the past decade, the D.C. area has seen revitalization, bringing young chefs who are taking local ingredients and doing amazing things with them. Union Market is the perfect place to sample several different bites. Oh, and did we mention how happy we are that D.C. finally got into their coffee and you can get a great brew outside of the walls of Starbucks now?
13. Not all of the museums are free.
D.C. is the land of museums, and many of them are free, but not all, which can be confusing. All of the Smithsonian museums are free. They may have special paid exhibits, but if you want to see the T-Rex every day for a year at the National Museum of Natural History, by all means go for it. The Spy Museum, Newseum and National Geographic Museum are just a sampling of the pay-to-play museums in town though.
14. We have two football teams… sort of.
The Washington Football Team (formerly known as The Washington Redskins), is officially D.C.'s hometown team, but Baltimore is so close, don't be surprised when you find a whole lot of Ravens fans in your neighborhood. College teams are also big in these parts, so survey your surroundings before you start booing a team in public spaces.
15. We like to keep a low profile.
The Washington Monument is the tallest structure in D.C., while the Capital is one of the tallest buildings. There was an old law that said that no building could be taller than the Capital. There has been a little wiggle room with this over the years, but still the end result has been the same. There are no skyscrapers in Washington, D.C. If you really miss them, just go west to Tysons Corner in Virginia.
16. D.C. likes to stay fit.
Hiking, biking, running, walking, rowing — we do it all. Year round you will find residents biking to and from work, and moms with babies in jogger strollers trying to drop those last few pregnancy pounds. Rowers pop out as soon as the weather warms up, and there are more than enough hiking trails in Rock Creek Park to keep the avid wander happy throughout the year. Just be careful! More than one person has gotten lost in this city park.
17. Access to green spaces and more is within easy reach.
Rock Creek Park, the National Mall, Garfield Park, the U.S. Botanic Garden, and Meridian Hill (pictured above) are just a few of the amazing green spaces inside of the District. Outside of D.C. you can easily get to the Shenandoah Mountains in Virginia, hang out on the Chesapeake Bay, or even up to the Poconos in Pennsylvania for some skiing.
18. The license plates are not ironic.
Many Washington, D.C. license plates read "Taxation without Representation." This is true. Washington, D.C. is not a state. They do not have a full voting member of Congress to represent them. Their representative can vote in committee, but not on the house floor. But we still have to pay income taxes! The district does get three electoral votes in the presidential race though.
19. There are a LOT of college kids in town.
American University, Georgetown, Howard and George Mason are just four of the universities in the DMV, and that doesn't even count the smaller colleges, satellite campuses and state schools (University of Maryland is just inside the Beltway).
20. Walking the Tidal Basin during Cherry Blossom Season IS worth it.
The crowds are insane, but if you have the will, there is a way to see the Cherry Blossoms on the Tidal Basin and around the Washington Monument. Grab a cup of your favorite warm beverage, park your car north of the National Mall (we like the Ronald Reagan Building and International Trade Center parking garage), and start walking—but don't forget your Zyrtec.