For Sale By Owner (FSBO) can be a fantastic way to sell your house. If you have an appealing property in a popular neighborhood in a hot market, why should you pay a real estate agent to slap up some flyers and walk a few people through the house?
While many people can—and do—successfully sell their homes themselves, there are also some pitfalls to watch out for. Do it wrong and you could end up leaving a nice chunk of change on the table, or finding yourself frustrated while your home languishes on the market.
Here are nine common FSBO mistakes and how to fix them:
1.  Compromising Safety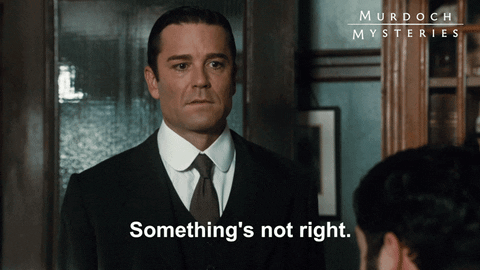 When you work with a real estate agent, you know you have someone onsite during showings, but as an FSBO you're on your own. That's why you should put some safety precautions in place, warns Realtor® Dustin Humphreys with Synergy Realty Network in Franklin, Tennessee.
First, never be alone in the house when viewers come by; always enlist a friend or two. That's not only for your own safety but to ensure that visitors aren't helping themselves to items in your home if they're walking through unattended. (And on that note, make sure that all valuables, including prescriptions, are locked up tight!)
It's also smart to double-check people's identities so you know who's in the house. Humphrey notes that while it might be tempting to show your home to everyone who professes interest, it's smart to ask them to text a picture of their driver's license before they show up so you can do a quick online search.
If a real estate agent is offering to show the property, ask them to send their business card and license number which you can use to double-check they are legit.
Finally, consider getting a free Google voice number so that you aren't putting your personal information out there. It will allow you to screen the calls when you have proper time to devote to setting up appointments—and also will keep eager real estate agents at bay if you are determined to go the FSBO route.
2. Not Marketing the Property Proactively
Just sticking an FSBO sign in your lawn is not enough. Today you need to use every means available, including online sites, neighborhood groups and word of mouth. Also, keep in mind that most houses are found via the Multiple Listing Service (MLS), which is only accessible if you are a real estate agent. It's wise to find a limited-service real estate agent who will list your home there for a modest fee.
And, consider holding an open house on weekend days when buyers are bound to be in the neighborhood visiting other homes.
Also market it midweek so that interested agents have time to add it to the schedules they are creating for their clients.
3. Using Poor-Quality Photos
Most buyers start their search online, which means that the photos you choose need to entice them to want to visit.
"Many times I find that either the image is bad due to poor lighting or lack of focus, or the sellers failed to take the time to clean the home and clear clutter before their photoshoot," says Benjamin Ross, Realtor with Mission Real Estate Group and founder of My Active Agents.
Remember that you're trying to highlight your most valuable asset, not a figurine you're selling on eBay. Invest in professional photography, or at least scrutinize your photos to allow them to represent the property in the best light.
The good news is that the effort you make now to move boxes and extra furniture to a storage facility and stage the home will pay off in making it more attractive when potential buyers visit.
4.  Pricing the Property Wrong
One common way that FSBOs arrive at a sale price is by plugging their address into a website and using the "estimate" shown. Unfortunately, these numbers are not accurate and represent a ballpark value—if that, Ross says.
Another mistake is overpricing your home due to an emotional attachment, or because you believe that any improvements you've made over the years are worth more than they are, says Nadia Anac, Realtor with Keller Williams Tampa Central in Florida.
"Failing to make an impartial decision on pricing can hurt you," she says.
If your house is overpriced, people won't come to visit it at all. A local real estate appraiser with knowledge of the current state of the neighborhood will help you arrive at an accurate market listing price to avoid overpricing or undervaluing the home.
5. Not Getting the House Show-Worthy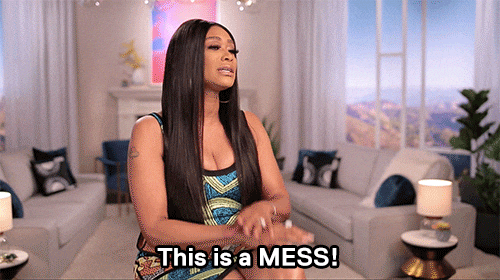 Without a real estate agent to point out the "little things," you might overlook parts of your house that could be turning off visitors. Even such innocuous elements as cluttered cabinets, worn area rugs, dirty laundry or less-than-pristine light fixtures could be hampering your ability to show your home.
Before every showing, take the time to clean the house so it shines and put away your personal belongings. Make the house look light and bright by flipping on all the lights and opening the curtains or drapes.
Finally, pay attention to the front of your house, to create what's known as curb appeal.Your potential buyer is forming their first impression the minute they drive up, so create a favorable one by keeping a tidy lawn, raking leaves (or shoveling snow), painting your front door and adding bright flowers in beds or pots.
6. Expecting to Not Pay Any Commission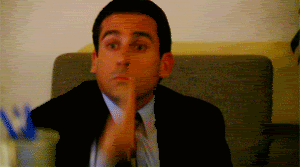 Well, that's the point of going without an agent: to save that commission money, right? Not always…and that's because most buyers will have their own real estate agent since they are not usually comfortable buying without representation, says Ross.
"Since the seller pays the commission in a real estate transaction, that means you will be covering that buyer commission. But if you refuse, your list of potential buyers just got a whole lot smaller."
And on that same note, real estate agents generally avoid showing FSBO listings if they can, notes James McGrath, licensed real estate broker and co-founder of New York City real estate brokerage, Yoreevo.
"Often they feel like they will have to do twice the work to get both the buyer and seller comfortable at the closing table—and then possibly be hammered on commission. So if they are unsure whether you're willing to pay a commission, they just won't show your listing."
He recommends making a prominent statement in your ads that "Buyer's agents are welcome – 2.5% commission."
7. Not Being Available to Show the Home at a Buyer's Preferred Time
Selling your house yourself is a lot of work, Ross acknowledges. Often he sees FSBO sellers who are only available on the weekend or schedule showing appointments too far into the future.
"Buyers don't typically wait around for you," he says. "Consider selling your house a full-time job until you have a contract," to avoid missing out on a buyer who's ready.
He recommends making yourself available to show the property seven days a week, especially if you are in a "buyers' market," where things are selling fast.
Setting and keeping appointments feels like a full-time job indeed as you try to keep track of the details. Create a spreadsheet that includes contact information of each person who called and their preferred time to visit. Double-check the appointment close to the time to stave off someone who blows off the meeting—it might still happen occasionally, but you can minimize those issues by being proactive. Then use that sheet to follow up to assess interest a day or two after the showing.
8. Not Creating an Information Sheet on Your Home
Most potential buyers are touring several homes, and they can all start to blend. You want yours to stand out and be memorable, and one way to do that is to create an informational pamphlet about your home, suggests Ross.
"Buyers will forget about 90% of what you told them and possibly even forget your home is even in their running, so give them something to take away," he says.
List all the pertinent details of the home, like the number of bedrooms and bathrooms, and then add in unique features that make your home special, such as a large fenced backyard, man shed, finished basement or gourmet kitchen.
"They need that 'reminder' to keep your home as fresh in their minds as possible," Ross says.
9. Not Doing Proper Due Diligence or Paperwork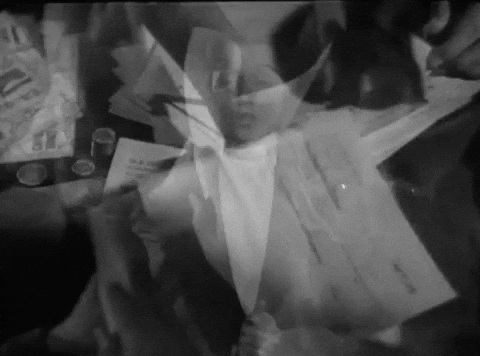 Don't take anyone at their word, cautions Humphreys.
"In 2019, there are no handshake agreements; if it's not written on paper with all parties' signatures, then there is no agreement," he says.
You'll want to make sure you have a solid purchase agreement ready; if you lack confidence in this aspect of the transaction, it might be worth it to enlist support, such as a closing attorney. And remember that price is just one aspect of the offer. And, don't neglect to consider all the other factors, such as contingencies, timing, inspection, etc., when assessing offers.
Finally, be sure that your potential buyer has the funds available; Ross suggests verifying this fact with their mortgage lender and banker.
"Otherwise, you might get all the way through to the closing day and figure out they never had the money to complete the transaction," he cautions.