When relocating, everyone wants a smooth move, with all household items arriving safely at the new place.
In real life, the unexpected can – and often does – happen. While moving insurance might seem like a solid way to protect your boxes during a transition, you'll want to know the ins and outs of what's available on the market before purchasing a policy.
Following are common misconceptions about what moving insurance is and how it works, as well as the truths behind them.
Myth #1: You Can't Get Insurance If You Move on Your Own.
Reality: Some do-it-yourself moving companies, like U-Haul and Penske, offer additional coverage to protect the cargo inside the truck. Before getting a policy, read through the details and look at the costs. The insurance might not cover goods while they are being loaded and unloaded, and you may only be allowed to insure items up to a certain amount, such as $15,000 worth of goods.
If you fill a moving container and ship your belongings to a new place, you may be able to purchase coverage for your items during the transition. Rates vary depending on the value of the goods you want to insure, as well as the extent of protection you'll need.
Myth #2: Insurance is Automatically Included.
Reality: If you hire a moving company to pack and move your household, ask what coverage comes with the quote. They will likely include what is known as basic valuation, which is often around $.60 cents per pound.
"That is not insurance nor will it likely cover you for a loss or damage," say Nancy Zafrani, general manager of Oz Moving & Storage. Basic valuation refers to the liability a moving company will accept for goods that break or get lost during the move. With $0.60 per pound coverage, If you have a 30-pound television that is worth $700 and it gets damaged during the move, the company would owe you $18 for it.
Myth #3: All Moving Insurance is the Same.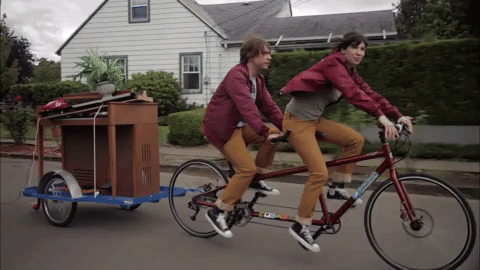 Reality: Policies and prices vary greatly. Trip transit insurance covers items while they are being transferred or are in storage. A floater can be used for valuable pieces like jewelry or collectibles. Storage insurance might be a smart investment if some of your boxes will be in storage for awhile before or after the move.
If you get a full-value protection policy, you'll receive a replacement for any lost or damaged item.
"If the movers break a $50 lamp, you'll either get $50 or a new lamp," says Andrew Helling, a Nebraska-licensed real estate agent and owner of REthority.com, an online resource for real estate professionals and their clients.
Myth #4: Anything Broken Will be Replaced No Matter What.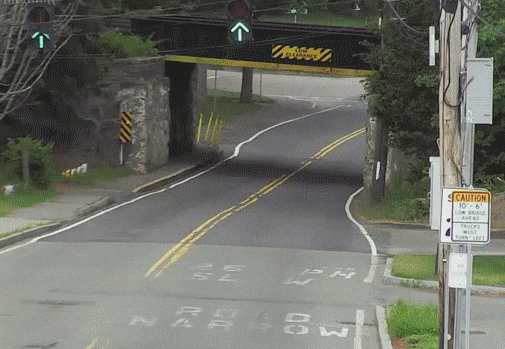 Reality: If you have a policy that will replace any items that break during the move, check the fine print. There may be a deadline for insurance claims. If so, you'll have to submit a claim during the established time period.
Ask before signing a policy about the timeline for reporting damages. Also consider taking an inventory of your items before packing. If something is damaged, you'll be able to show that items were in good condition before the move.
Myth #5: If You Hire a Reputable Company You Don't Need Insurance.
Reality: More than 80% of all moves have no claim filed, according to the America Moving & Storage Association. The other 20% of moves involve some issue, such as damage or loss. That's right, there is a 1 in 5 chance that something will go awry with your move.
"It's a high risk industry," Zafrani says.
While your moving company might include the basic valuation to protect your belongings, you'll need to decide if you're comfortable with the amount you would receive if items go missing or get broken along the way.
Myth #6: Homeowner Insurance Covers Moves.
Reality: "Many homeowner policies cover damage during a move, but this is not standard across policies,"  Andrew Helling says. If you're unsure about what your policy includes, call your insurance company and talk to an agent. In addition to learning what is all covered in your current policy, ask if there could be a premium increase if any claims are filed.
Myth #7: Moving Insurance Replaces Items I Pack Myself.
Reality: Insurance polices for moving tend to only cover goods the movers pack. So if you package a box of glasses and find they are broken later, you may not be able to file a claim.
Check your policy or call the company before packing to find out if you can be involved in the preparation and still have coverage.
Myth #8: Moving Insurance is Expensive.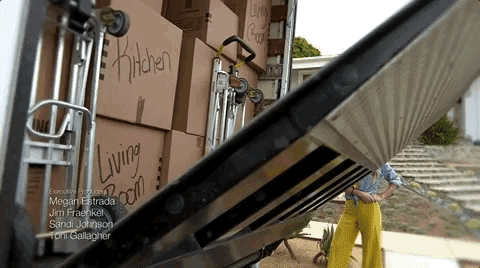 Reality: A typical moving insurance policy costs approximately 1 percent of the total coverage amount. If you are moving $50,000 in goods, the premium will usually be around $500.
"This may seem like a lot, but replacing all $50,000 in uninsured goods is far more expensive," Helling says.