If you're relocating, you're probably a little apprehensive – especially if you're moving from a small town to a major American city. There are plenty of very exciting things about living in a big city, but there's also a lot you'll have to get used to. If this is a type of move you're considering, here are five things in particular you'd do well to anticipate, and in some cases really look forward to!
1. New Restaurants.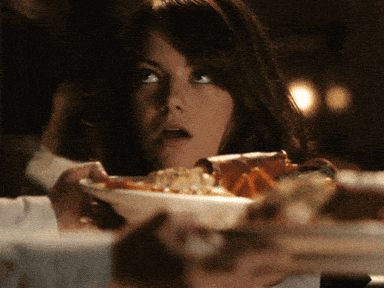 In a big city, be prepared to flex your tastebuds on a regular basis. The food options in a big city are so many compared to the average small town or rural area that you might not know where to start.
Keep in mind that Yelp and other food rating apps are great places to look for trends, specific recommendations, and ratings. Search for eateries with high ratings and reviews with high praise. Look at customer photos of meals to see if they seem appetizing to you.
Don't be afraid to try new places or ethnic foods you've never had, either. Thanks to diverse populations (and by extension chefs with experience all over the world), big-city restaurants are often more authentic than you might expect, which makes them a blast to try. And remember, if you're trying a certain cuisine for the first time, you can always ask the waitstaff for recommendations.
2. Traffic
Traffic can make for one of the biggest adjustments people face when moving to the big city. For instance, considering the excitement of new restaurants, just imagine getting caught in an hour-long traffic jam while you're trying to make a reservation and you're getting hungry. That's no fun.
For this reason, it's important to learn the traffic patterns and tendencies in your new home. Chances are when you move to a new city, you won't have much experience with the intensity of rush hour, the frenetic pace of traffic, and in some cases the aggression of drivers. Ask some locals (perhaps new co-workers?) for tips and tricks about navigating the roads. What are the best expressways to take? Are there commuter lanes to help you skip exits that slow you down on crowded highways? Alternatively, what should you know about the public transportation in town?
These are all very important questions you should ask, because traffic is definitely going to be something you'll have to get used to.
3. Sports Teams
If you enjoy sports, or even if you just value the idea of being part of a big community, nothing quite matches the excitement of following a professional team in a big city. Granted, some teams are more beloved than others, but generally speaking, sports in big cities offer opportunities like nothing else to gain a sense of camaraderie with the people around you.
It's also worth considering that in some cases a team can completely change the feel of a city. For instance, look at the excitement that took over Toronto when the Raptors recently won the NBA championship: Viewing parties sprung up all over the city, and crowds of thousands of complete strangers enjoyed a single activity together for over a month as they watched the Raptors through the playoffs.
Or think about the city of Cleveland, which is buzzing with excitement about its football team. Odds for the upcoming NFL season show the Browns in the mix with the true contenders, and there's a palpable sense in the city that something special may be about to happen. This is another sort of thing you can really only experience in a big city.
4. Explore Cultural Activities
It's a broad point, but you will experience other culture and activities that are completely new to you. When you visit big cities on a vacations or weekend getaways, you don't always get the chance to experience them the way the locals do. But when you move to a city and essentially have unlimited time there, you can start to go beyond the top attractions and really soak up the place's culture.
You'll get a feel for distinctly different neighborhoods and find favorite places to walk or sit outside; you'll find off-the-beaten-path galleries and theaters, and figure out how to visit museums on the cheap. Maybe you'll even find a favorite street performer to watch on the way home from work, or a hole-in-the-wall restaurant or two that blow you away.
We could go on and on here, but the point is that you'll get to know the city in a way you never would just visiting. In terms of what this means for your expectations, simply keep in mind that there's going to be a lot to absorb!
5. Pet-Friendly Factor
If your best friend is Fido, you'll definitely want to do some research in advance as to where you can and can't have your pet in the city. By no means is this meant to give the impression that big cities aren't pet-friendly; on the contrary many urban residents are frequently out walking dogs, or coming home to house cats. But because there's less open space and you're less likely to own your own home, research is warranted. You'll want to know where there are good dog parks and runs, whether or not a given building allows pets, etc.
You'll also want to make sure you have some veterinary options nearby, and that you get set up with a new patient appointment for your furry friend upon arrival. That way you're all set if and when the need arises to seek care, or even to board your pet for a weekend.
Clearly there's a lot to consider when you move to a big city, and even this list only covers a fraction of it. But it's all exciting, and once you get used to it, life in the city can be as joyous as it is busy.